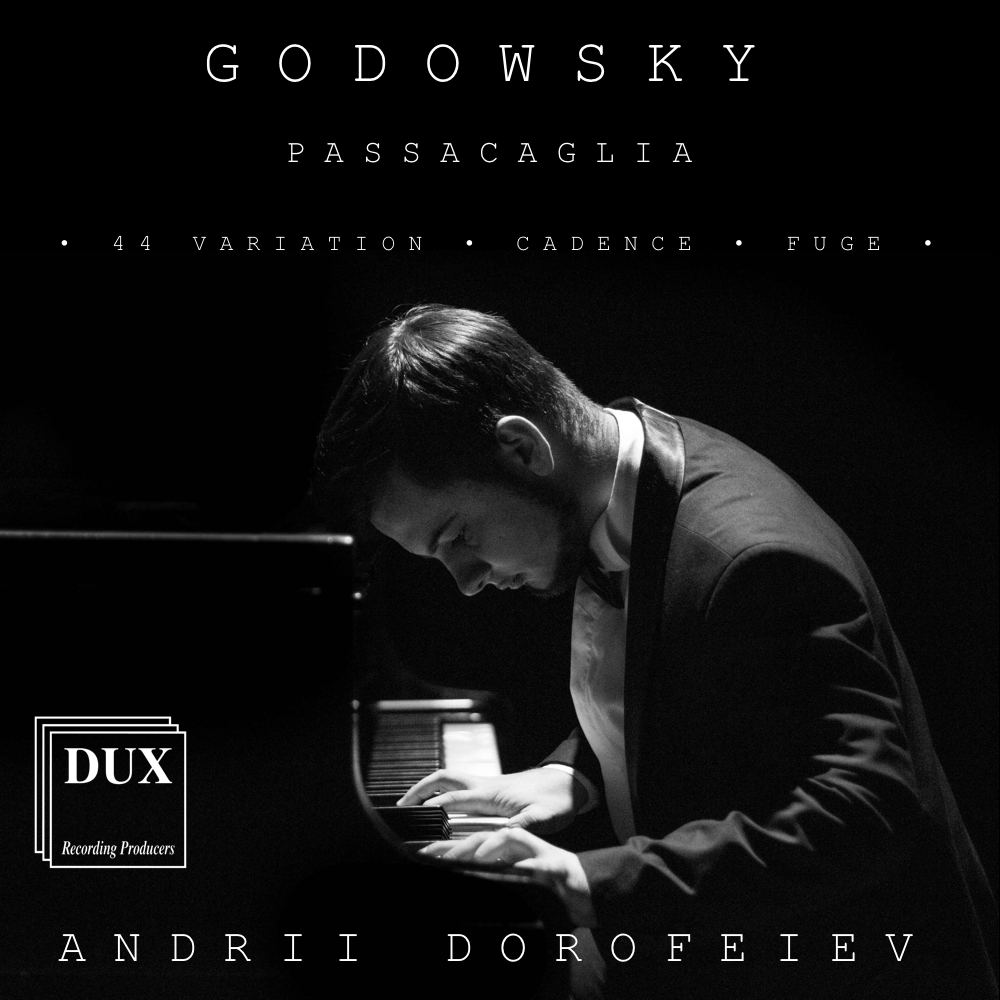 ---
---
About Passacaglia:
Passacaglia is a solo piano composition by the composer Leopold Godowsky. It was completed in New York, on October 21, 1927. The composition commemorates the one hundredth anniversary of the death of Franz Schubert. Typical of Godowsky's composition style, the piece contains dense contrapuntal, polyphonic, and chromatic writing. The work is a passacaglia based on the first 8 measures of Schubert's Unfinished Symphony. The Passacaglia is made of forty-four variations, a cadenza and four-part fugue.
---
Godowsky remarked in the work's preface:
"This composition, written on the eve of the hundredth anniversary of Franz Schubert's death, is my heartfelt tribute to this precious and prolific genius, who, despite his short and uneventful life, succeeded so admirably in translating our innermost emotions into music.
With the exception of Chopin, I know of no other composer whose lyricism have touched the heart of so many; whose melodies have become so thoroughly the treasured property of all civilized nations; whose tone-imageries have so sensitized and refined our poetic susceptibilities.
I will feel fully rewarded, should this contribution to the approaching commemoration prove to be worthy of the occasion."
---
The Passacaglia gained notoriety after pianist Vladimir Horowitz reportedly gave up on the piece, claiming that six hands, not two, were required to play it. Abram Chasins, who heard Godowsky perform this piece in one of his gatherings, remarked, "This was sheer enchantment, both the work itself and Godowsky's pianism. It had the cool, colorful clarity of a stained-glass window. Although I was greatly moved and impressed by what I heard, Godowsky's effortless mastery made me unaware of the vastness of his pianistic feat that night." (Rimm, The Composer-Pianists)
Together with DUX Recording Producers, a disc was recorded with one of the most complex works in piano literature of Europe of the 20th century. There is currently one studio recording of 1987 good quality of this work by Marc-Andre Hamelin. That is, more than 30 years ago! In Ukraine and Poland, none of the pianists did this until yesterday. That is why we are pleased to present you the Ukrainian premiere. An audio release is coming soon!
--- DUX Lech Tolwinski Malgorzata Polanska-Szostakowska Sp.J.
ul. Morskie Oko 2, 02-511 Warszawa
tel/faks: +48 22 849 11 31
e-mail: dux@dux.pl, sklep@dux.pl